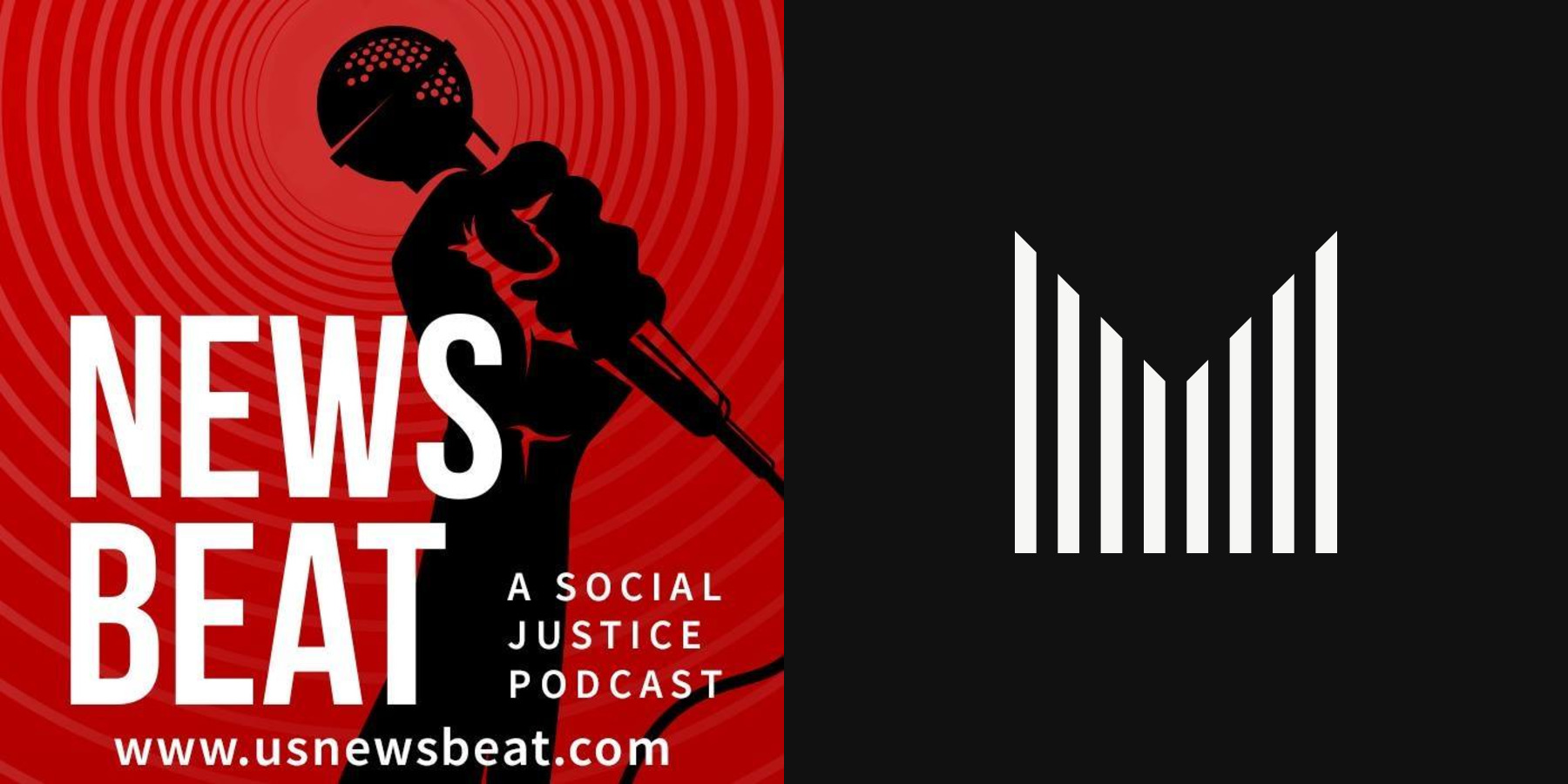 Pulitzer Prize-Winning Criminal Justice Newsroom & Social Justice Podcast Join Forces to Highlight Reforms Dubbed 'The California Experiment' Featuring Interviews With The Marshall Project's Abbie VanSickle, Public Policy Institute of California's Mia Bird, Stockton Mayor Michael Tubbs & Original Rhymes by Hip Hop Recording Artist Silent Knight
---
News Beat podcast, winner of the 2018 New York Press Club Journalism Awards 'Best Podcast' prize, recently dropped its latest episode, a collaboration with the acclaimed nonprofit online news outlet The Marshall Project, focusing on criminal justice reforms underway within the Golden State.
Titled "California: Epicenter of Mass Incarceration Reform," the 23-minute podcast features insights from Abbie VanSickle, a staff writer at The Marshall Project; Mia Bird, a research fellow in corrections and health and human services at the nonprofit Public Policy Institute of California; and Michal Tubbs, the mayor of Stockton, who's spearheaded several pioneering citywide initiatives addressing gun violence, criminalization, and more.


Listen to the full podcast episode

Brooklyn-born hip-hop artist Silent Knight, News Beat's artist-in-residence, provides passionate and inspiring rhymes further spotlighting California's ambitious programs, while also illuminating the horrors and urgency of the U.S. mass incarceration crisis—presently imprisoning more than 2.3 million people daily, the highest incarceration rate per capita in the world.
Sparked by a 2011 U.S. Supreme Court mandate to substantially reduce overcrowding within its prisons, California has adopted a wide range of initiatives addressing everything from police accountability and parole eligibility to felony murder parameters. While it still has a long way to go in rectifying these and other demanding issues, experts believe California may serve as a viable model for other reform-minded states and municipalities to emulate.
"There are some movements in California that have been in place for a while that may be able to provide some good clues to the rest of the country about what works and what doesn't," explains The Marshall Project's VanSickle.
"California: Epicenter of Mass Incarceration Reform" can be downloaded via Apple Podcasts, Stitcher, Spotify, and everywhere else listeners hear their favorite podcasts. All News Beat podcast episodes, along with accompanying cover stories, guest and artist bios, and more, can be found at USNewsBeat.com.
About News Beat Podcast
Currently in its third season, News Beat melds hard-hitting social justice journalism with original hip hop to shine a light on the most pressing issues of our time. The podcast has received high accolades from such organizations as the New York Press Club, Religion News Association, CUNY Graduate School of Journalism's Center for Community and Ethnic Media, and has been featured as a 'Pick of the Week' by The New York Times Podcast Club. Most recently, News Beat earned top honors in several categories at the 2019 Press Club of Long Island Media Awards—an annual journalism competition hosted by the local chapter of the national Society of Professional Journalists (SPJ)—including its 'Best Podcast' prize.
About The Marshall Project
Based in New York City, The Marshall Project provides comprehensive, award-winning coverage of the U.S. criminal justice system. Through partnerships with an ever-growing list of local and national news organizations and public forums including The New York Times, ProPublica, and many more, the nonprofit news outlet strives to create a sense of national urgency about the country's mass incarceration crisis. Among a long list of accolades, The Marshall Project earned a Pulitzer Prize in 2016 for a 12,000-word piece written in collaboration with investigative news nonprofit Propublica, titled "An Unbelievable Story of Rape."